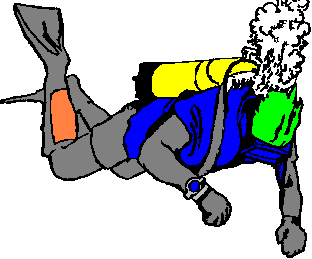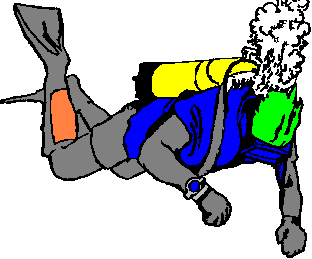 THE DIVE SHOP - II
---
| | |
| --- | --- |
| COMMERCIAL WORK | U/W VIDEO AND PHOTOGRAPHY |
PROPRIETOR
Art Vermette
PHONE
(519) 733-5141
ADDRESS
122 Division St. S.
FAX
(519) 733-8105
CITY/TOWN
Kingsville, Ontario
E-MAIL
POSTAL CODE
N9Y 2E8
| | |
| --- | --- |
| HOURS OF OPERATION | Mon-Sat. 10:00am-7:00pm |

SALES
A full range of equipment is available. High quality Dacor regulators. An assortment of Masks/fins/snorkels. Wetsuits and drysuits available in off-the-rack, or custom fit. A variety of knives, lights, keepers, slates etc. We also sell used equipment.

SERVICE
Major Equipment brands
Authorized On-site Service and Repair Centre
Factory-trained Service Technicians
Certified V.I.P. Technicians
Off-site Hydrostatic testing
Full regulator service

INSTRUCTION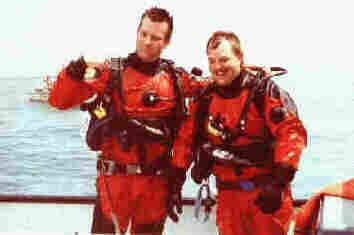 Certifications available from Open Water to Instructor level, as well as Ice Diving. We have a large club and staff of highly qualified divers. Your choice of YMCA, CMAS or PADI certification.
Basic Open Water Certifications
Refresher Courses
Specialty Courses

Rescue Diver
Advanced Diver
Ice Diver
Equipment Specialty
D.A.N. Oxygen Administration
Dive Master
Instructor

Private Instructions Available

AIR
OUC approved air station to 5000PSI.

CHARTERS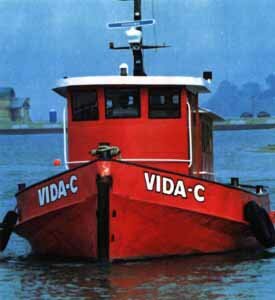 The Vida C is a large vessel that can accommodate 14 divers, and quite a few spectators. The vessel features:
49 foot steel hull (CCG Aux. Vessel)
Depth Sounder
Loran C
Radar
VHF radio
Head
Oxygen/First Aid
Barbecue
Large Deck Area
Most of the wrecks in the Colchester Reef and Pelee Passage area are within our reach. Some are more popular than others and almost all are suitable for the beginner diver. The vessel can be chartered for full day excursions. If your group or club can't fill the vessel you can sell off the extra space to other divers if you wish.
The Wandering Star is a smaller vessel that can accommodate up to six divers, and is available for charters.

RENTALS
Complete rentals of all gear for open water weekends, or general diving.
Full Gear and Individual Item Rental
Major Brands
Daily Rates
Special Rates for Full Weekend Rentals
Special Rates for Weekly Rental
FINDING US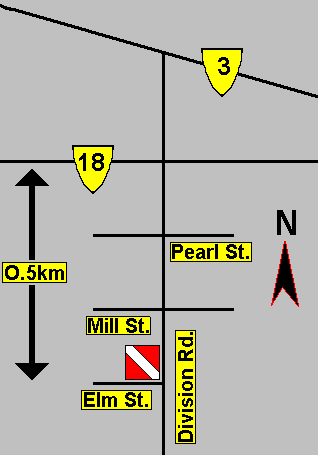 We are located in the heart of the small town of Kingsville, just a half a kilometre south of the junction of Highways 18 and 3. We are on the west side of the road in a small plaza containing a Beckers store. Kingsville is best accessed by Highway 3 from Windsor. If you are coming in from the east on the 401, use Highway 77.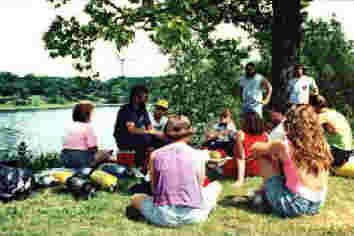 Open water class being briefed before entering their first dive.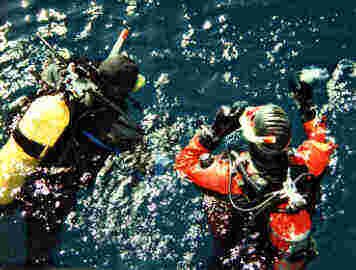 Instructor taking student on dive.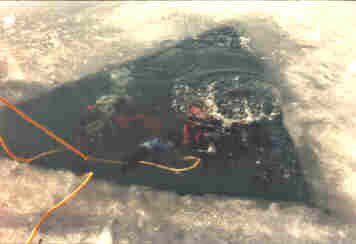 Ice Diving Course.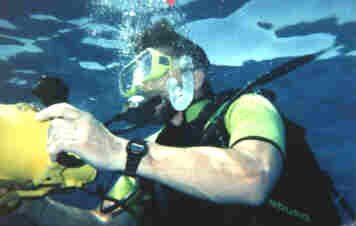 Student learning use of video housing in pool.
---
designed and maintained by
Ontario Scuba Diving dive shop ii Ontario Scuba Diving dive shop ii Ontario Scuba Diving dive shop ii Ontario Scuba Diving dive shop ii Ontario Scuba Diving dive shop ii Ontario Scuba Diving dive shop ii Ontario Scuba Diving dive shop ii